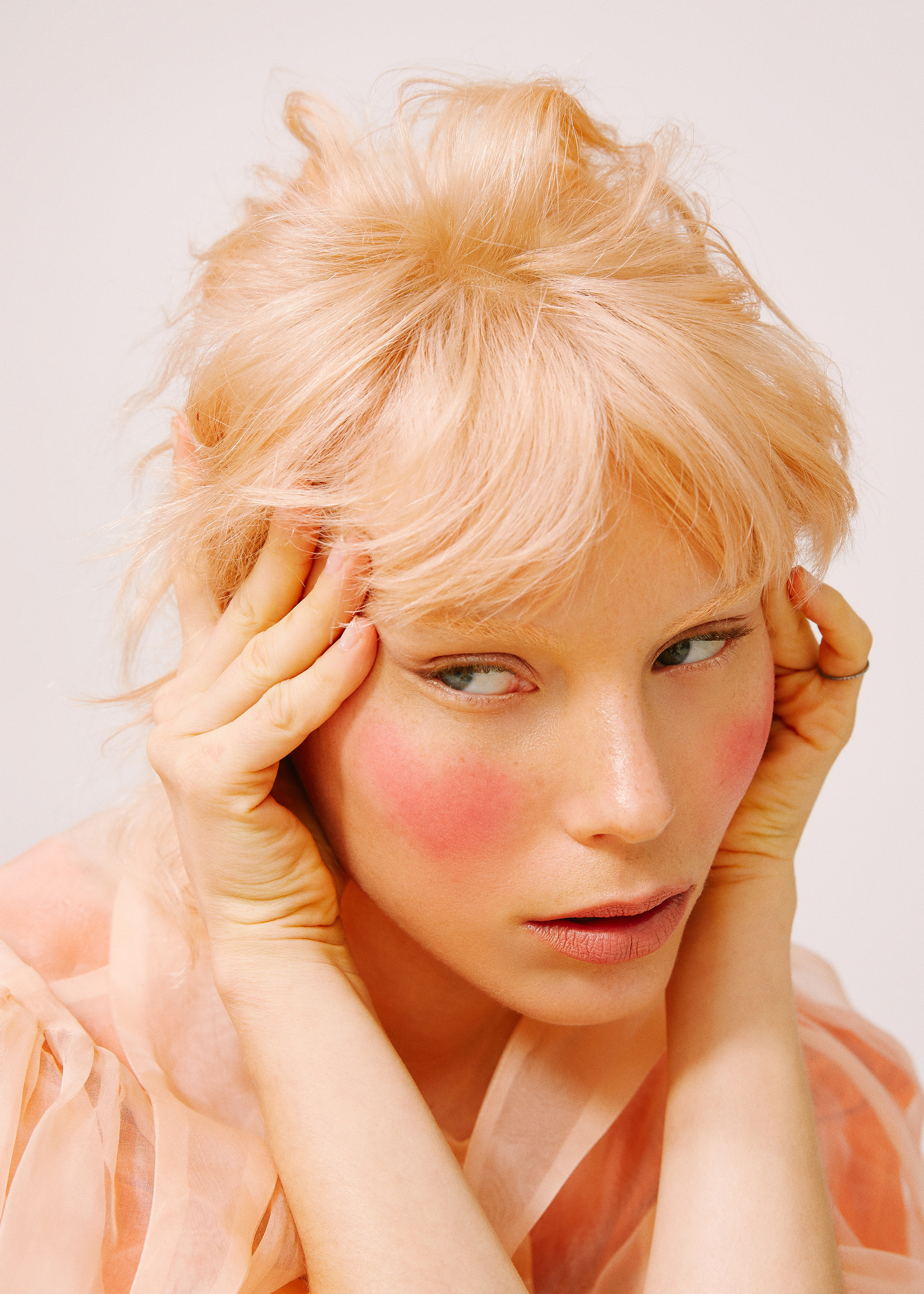 Ever wondered who creates all the amazing content you see on our channels? At Cubed, we don't just value beautiful photography, but also the people that make the magic happen behind the scenes.

One of those creative minds is photographer and retoucher Jessica Garcia, who has been with Cubed Studio since the start of her journey as a professional photographer almost five years ago when she completed her Bachelor of Media of Communication (Photography) at RMIT University.
She places herself where art and fashion photography merge, constantly evolving her vision and style through playing with different realities. For Jessica this intersection lets the whole team exercise their creative juice while producing unique concepts and worlds that the audience can be brought into. Outside of her personal journey as a visual artist, Jessica's fashion photography work includes brands like Coreprêt, Sportsgirl, Kookai, Dotti, Sleeping with Jacques, Kyha Studios and SUK Workwear.
To get to know Jess better, have a read through this mini Q&A we got up to during lockdown and enjoy some of her favourite imagery below (click for full size images).


When did you first realise you wanted to get into photography?
I got into photography when I was 15. I don't think it came from seeing a particular artist or image, I just had this little pocket lumix camera that I would take photos with when I was bored. I also grew up during the peak Tumblr era, so I was taking photos to try and get tumblr famous (didn't work, obviously haha). I was unintentionally building up skills through this little hobby and eventually realised I could make this into a career.

Where do you draw your inspiration from? What sort of imagery do you find the most evocative?
I try to consume as much as I can. I mainly do so to be able to understand the world a little better, and if any inspiration comes from that, then that's a bonus. In terms of evocative imagery, I find the use of colour really important when done right. It is something I'm still trying to figure out. The last thing that really got to me was James Robinson's documentary on their mother's experience growing up in the Philippines (called Inang Maynila). I was so affected by it because I never pictured the Philippines as beautiful as the way Robinson shot it. Colour can be so powerful in conveying emotions, and I want to be able to develop on that.

How do you see yourself evolving as a creative in the future?
I see myself moving into an art based practice, exploring and expanding into different creative fields that will allow me to strengthen my storytelling abilities - mainly through collage, painting, filmmaking or even illustration.

Knowing what you know today, what advice would you give to a starting photographer or your younger self?Super cheesy, but be true to yourself and your style. You will find that outside forces, especially social media, will make you second guess whether or not your work is good enough. You will constantly compare yourself to other creatives. You will crave the validation social media will give you, and if it doesn't, you will be thinking about how you can change your work to please your audience. You might lose yourself to it, and if you do, please try to remember that the art you make is for you, first. Everything else can come in second. If you enjoy it and are proud of it, then that's all that really matters.

Let's end this on a fun note! What is something no one really knows about you?
Before I wanted to become a photographer, I wanted to be a jazz trumpet player… lol!